Like all bloggers, I must apologize for not posting more often. I confess that most of the little updates I do end up on Facebook in the Growing Tomatoes group. So far it has been mostly drama-free and there are a lot of great questions and posters there. It is nice to participate in a tomato community that is all about the tomatoes and learning rather than ego.
After the last 3 years of absurdly hot Aprils, I started seeds exceedingly early for the Charlotte metroplex with the intention of getting plants in the ground around mid March. Well that didn't quite work out, but things are finally warming up. I've started in earnest at acclimatizing the plants so that in a few days they'll be ready to go in the ground. We've got plastic and such to provide some protection from cold and heavy rains.
I am once again Co-gardening at my friend David's house. I'm growing the lion's share of my tomatoes at his place and in exchange I'm growing crops here that attract undue attention from deer and rabbits when he grows them. I'm growing many feet of Duke beans, yellow wax beans, and a few different kinds of beets. David is serious about providing adequate support and effective deer exclusion for the tomatoes this year, so he's created this "stall" system as you can see below: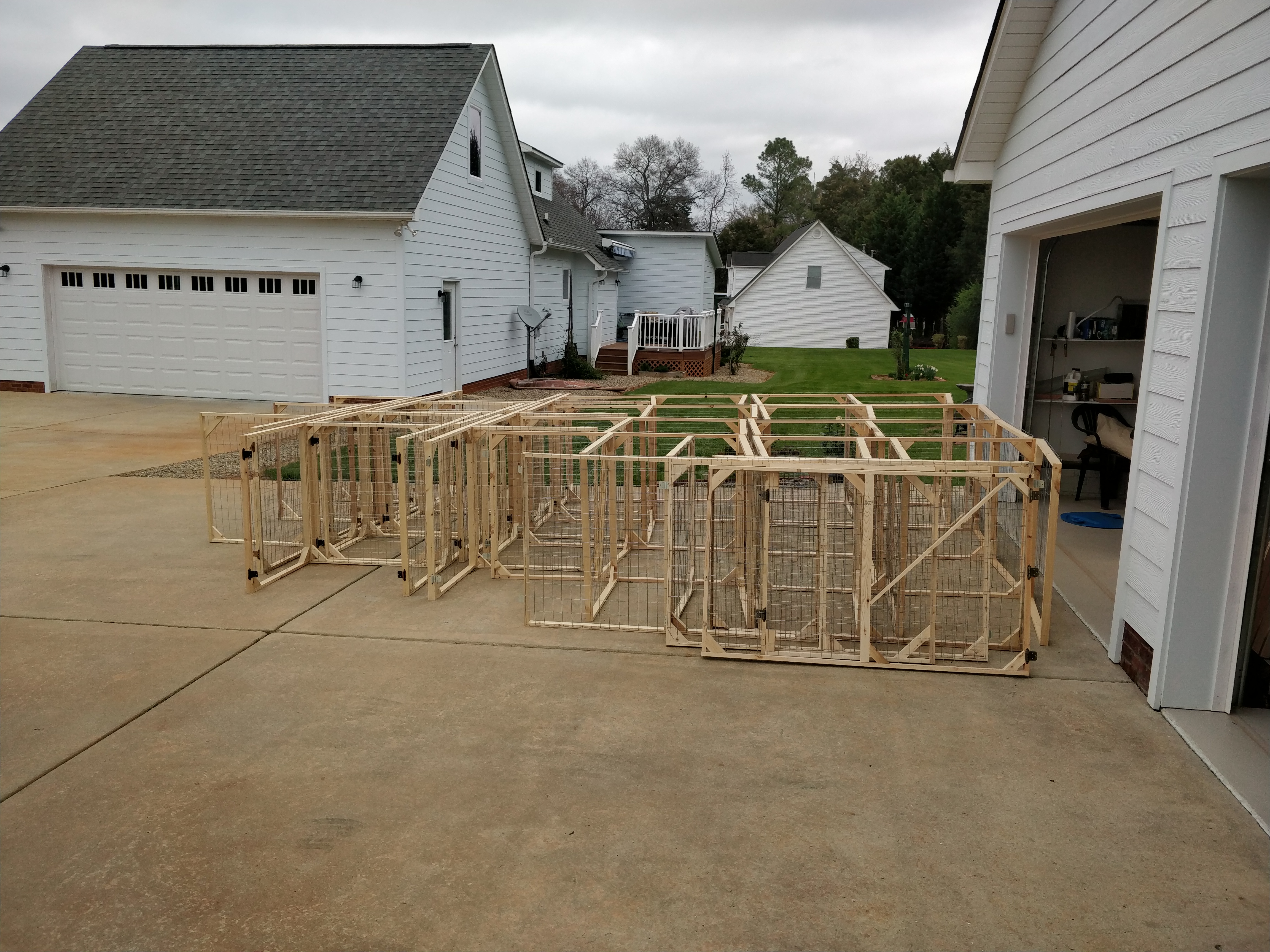 Here we see spreading some Black Kow where the tomatoes will go:
Some year, the neighbor will use the insurance check to install new siding on his detached garage.
Looking back at January. I can't say enough good things about using a fresh bale of Premier Pro-Mix. Seeds practically leap out of the soil…
Believe it or not, these are the Ferry-Morse seed starting trays available from Big Lots or Walmart for just a few dollars. I wash them out every year with bleach. Some trays are going on 5 years use.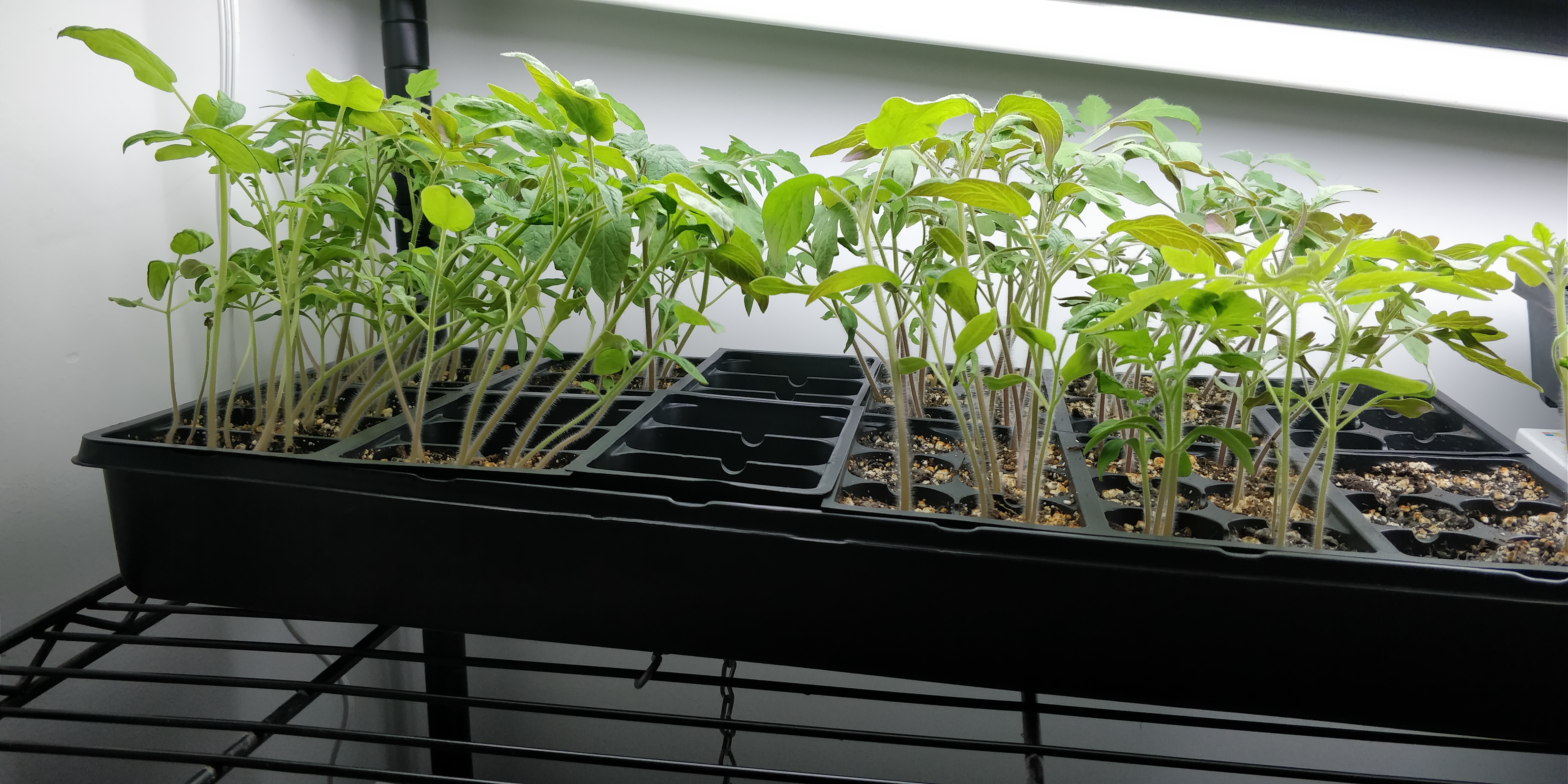 Reeeeach!
These are typical 40 watt 4 foot Fluorescent light fixtures bought from a big box store. I run one cool white and one warm white bulb. No need for expensive plant or aquarium type bulbs. Fluorescent light bulbs should be replaced every 2 years as they lose brightness. It's imperceptible to humans but the plants notice!